17.01.19: Hear a medley of Fennesz's new album "Agora"
You can hear "Umbrella", a medley of the four album tracks, at fenneszreleases.bandcamp.com.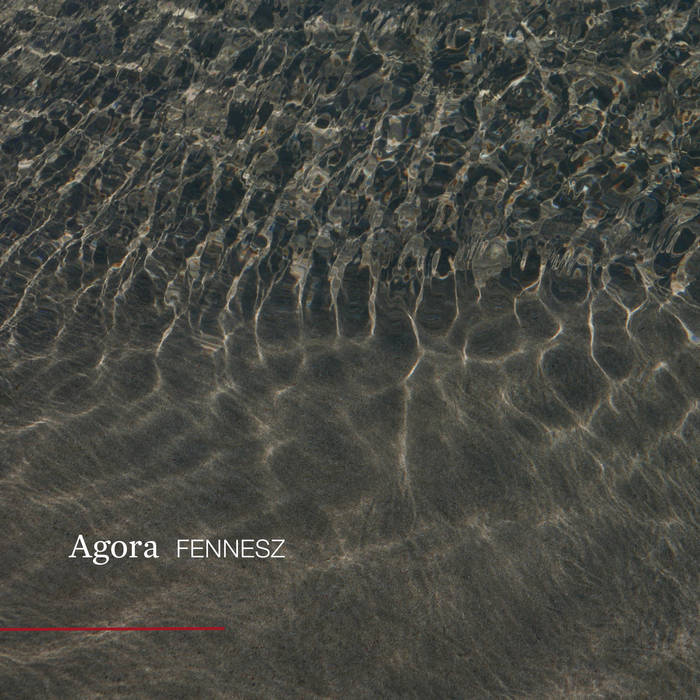 "Agora" is Christian Fennesz's first solo album since "Mahler Remixed" [Touch, 2014] and "Bécs" [Editions Mego, 2014]. Fennesz writes: "It's a simple story. i had temporarily lost a proper studio workspace and had to move all my gear back to a small bedroom in my flat where I recorded this album. It was all done on headphones, which was rather a frustrating situation at first but later on it felt like back in the day when I produced my first records in the 1990s. In the end it was inspiring. I used very minimal equipment; I didn't even have the courage to plug in all the gear and instruments which were at my disposal. I just used what was to hand."
Touch will release "Agora" on 29 March 2019 on CD and DL, with vinyl to follow later.
04.05.18: Fennesz announces digital-only release, Station One
Fennesz's "Station One", a 2 track digital-only release is now available to order on Bandcamp

Artwork and photography: Jon Wozencroft
Tracklisting:
1. Tom
2. Silk Road
"Tom" was previously released on the Modeselektion Vol.3 compilation in 2014. "Silk Road" (formerly "Silk Lane") was part of an installation for The Red Bull Music Academy, New York City in 2016. it was only played once in a loop for a whole day and has never been released. The tracks have been reworked, slightly remixed and remastered at Kaiserstudios in Vienna in April 2018.
Fennesz is recording a new album for Touch to be released later in 2018.
Click here to purchase "Station One".
01.03.18: Fennesz cancels appearance at Giegling, Funkhaus Berlin
"With apologies to those who have purchased tickets to see me perform as part of Giegling at Funkhaus Berlin, I must announce my cancellation.
When I was booked for the Funkhaus event, I was not informed it was a Giegling night. I learned this only a couple of days ago, while checking online to see who else was on the line-up.
In principle I am against boycotts. I play for my fans, where my fans wish to hear me play. But the circumstances of this concert are different. I cannot support an event where women might not feel welcome. I cannot improvise live if the overall spirit in the room is not right."
19.12.17: FOLIO 002 | Various Artists/Jon Wozencroft - "Touch Movements"
76pp full colour book + CD
33 tracks - 78:59
Limited edition of 1000
Release date: 11th December 2017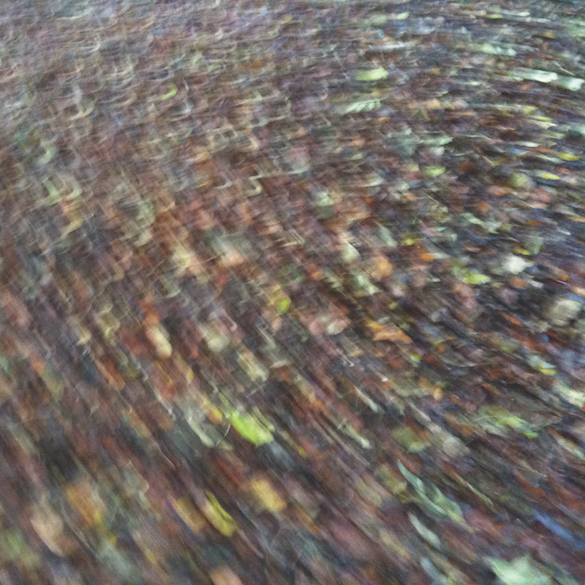 Track listing:
Into the Open
Mika Vainio – Behind the Radiators
AER – Just Before Dawn
Bethan Kellough – Twelve
Wire – A Year A Second [For BCG]
London in a Week
Carl Michael Von Hausswolff – Sine Missing One
Chris Watson – Deepcar
Jana Winderen – Bronx Tunnel
The Magical Land of the North
Claire M Singer – Storr
Hildur Gudnadottir – Death 200AD
Three 20 – Four Twelve
Philip Jeck – Deed of Gift
Walking on Water
Simon Scott – Storm of the Fens
Eleh – Overt One
The Love Train
Russell Haswell – Demons
Heitor Alvelos – Expectant
I'm a Schoolteacher on Holiday
Johann Johannsson – Mingyun
Mark Van Hoen – Prescient
Fennesz – Paint It Black (remastered)
Sohrab – JV Dream
It's Enough to Make You Weep
Strafe FR – Virgin
Before The Sea @ Falasarna
Jim O'Rourke – Despite The Water Supply
Situation Stabilised / BJ Nilsen – Atom Mother
Peter Rehberg – Cinecom
Gateway to the Garden
Oren Ambarchi – Testify
The Sound of Eleven
In a 24/7 world there is no greater challenge than "to be in command of one's own time". Is it true that the ability to download anything, at any moment, constitutes freedom? Has the 'value' of music, art and design been stripped bare? "I Google, therefore I am"...
Touch MOVEMENTS has been compiled over the course of 3 years. It is a response to many requests for Touch to publish a fuller account of Jon Wozencroft's photography for the cover art of the project. The book follows the music, which was compiled step-by-step, like a jigsaw – there was not an "open call" to the artists, rather a sequential development which gives the CD a special narrative quality. And since our last Touch 30 compilation in 2012, the accuracy of the music has grown and rises to the challenge of what sound can do to transform perceptions about the immediate emotion of musical work and its more difficult, longer term evolution.
Following Touch Folio 001 in 2015, this series is a dedication to finding new ways of audiovisual publishing, somewhere between the twin peaks of a jewel-cased CD and a lavish box-set. The two elements of sound and the visual work in parallel to create the idea of an "Ear-book", whose interdependency reveals itself over time, and allows the richest of listening and viewing experiences. The music and the photography is fully annotated, alongside a rarely-seen manifesto by the Surrealist film-maker Jan Švankmajer which celebrates the spirit of the creative act.
Order FOLIO 002 | Various Artists/Jon Wozencroft - "Touch Movements" [76pp Book + CD] in the TouchShop
08.10.17: Fennesz remixes Ryuichi Sakamoto
Fennesz has contributed a remix to "async Remodels", a remix album, set for release on December 1 via Milan Records, of Ryuchi Sakamoto's latest work.
His remix is premiering now on The Quietus, who write: "Fennesz' interpretations of the track maintains the original's lead melody, adding brooding, tense tape hiss-like atmosphere to the track. It also ramps up the cinematic qualities in Sakamoto's work on async, something which was no doubt influenced by the former Yellow Magic Orchestra member's recent soundtrack work on The Revenant."
Listen to Fennesz's mix by clicking here.
27.06.16: Fennesz & O'Rourke album to be released on 24th June
Despite decades of activity and having crossed paths in various collaborations Editions Mego is honoured to release the first ever duo recording from two of the most highly regarded citizens of planet experimental electronic. Individually, Jim O'Rourke and Christian Fennesz have been responsible for numerous legendary works which merge the traditional avant-garde with contemporary sensibilities. On It's Hard For Me To Say I'm Sorry these giants of experimental electronic practice come together for an immensely powerful sonic experience.
The signature of both O'Rourke and Fennesz cohabit this new release with O'Rourke's gurgling harmonies swimming amongst the shimmering frequencies and strummed melodies produced by Fennesz. Two side long tracks situate themselves as a warm electronic adventure. Simultaneously radical and comforting these works shift from gentle sonorities to fully distorted explosions all of which reside within a template of tension between musical and non-music matter.
Timeless in execution and presentation It's Hard For Me To Say I'm Sorry is a deeply rewarding sonic experience from two of the most romantic gentlemen active in experimental music today.

Buy at editionsmego.com
Review at slantmagazine.com
23.06.16: Music For A Film That Never Was
Music For A Film That Never Was is a multi-sensory exploration into the world of film, music and art that gives a glimpse into the rich creative minds of some of the world's finest musicians and composers.
Originally conceived by Luc Ex (Luc Ex's Assemblee/The Ex) and enlisting the talents of Zlaya (Loud!) and Michael Ellis (The Bleach Room), this will be the first in a series of limited edition LP's that brings to life an array of fictional cinematic auditory visions.
All contributors were provided the same brief – envisage and write an imaginary film scene and compose and record the piece of accompanying music.
This project takes physical form in a strictly limited edition vinyl album. A concept was created that engages the final listener to visualise the fictional scene created by each artist. By briefly exposing 35mm film to light a series of uncontrollable and unpredictably vivid artworks were produced to accompany each composition and a booklet produced that presents these enigmatic 'photographs' alongside each artist's written description of their cinematic vision.
Music For A Film That Never Was gives fresh insight into the creative minds of musicians not normally associated with film composition, while awarding the listener the sensory inspiration to imagine these fictional scenes into life.
Contributors:
Colin Stetson
Fennesz
Jim O'Rourke
Stefan Kruger
Luc Ex
Ingrid Laubrock
Zlaya Loud/Jillis Kruk
03.05.16: Shattered Streams
Shattered Streams is an experiment in musical ephemerality, presenting original music from 31 artists throughout the month of May. Each song is available to stream on a loop for a maximum period of 24 hours, degrading over that time until they simply disappear.
Inspired equally by the fleeting ecstasy of William Basinski's Disintegration Loops and the modern emphasis on streaming-centric platforms conforming to listener's usage and fidelity needs, Shattered Streams presents degradation of both audio and visuals to create an immersive yet ultimately finite listening experience.
Fennesz's contribution to Shattered Streams will be broadcast on 9 May 2016.
RBMA Shattered Stream site
Shattered Stream broadcast calendar
More info at pitchfork.com
08.08.15: Fennesz collaborates with Charles Atlas for Calvin Klein Men's FW15 campaign
Christian Fennesz has provided the soundtrack to Charles Atlas's four-minute film for the Calvin Klein FW15 men's collection.
ARTnews writes: "Forty-seven years ago, Charles Atlas was an avant-garde cult figure working with Merce Cunningham on Walkaround Time, a dance work that led to many of the video works Atlas has produced over the past few decades. Now, Atlas is no less avant-garde, but, as Barbara Pollack noted in a recent profile, he is certainly not a cult figure anymore.
Click here to view the film at calvinklein.com
Learn more about Charles Atlas at artnews.com

05.08.15: King Midas Sound and Fennesz announce collaborative album, Edition 1
FACT Magazine write: "Kevin Martin has always been a collaborator, and that's not going to stop any time soon.
The next step for King Midas Sound, the extreme lovers rock group made up by Martin, Roger Robinson and Kiki Hitomi, is a series of collaborative records. Titled Editions 1-4, each record will see King Midas Sound collaborate with a different artist, released through Ninja Tune. The first of these will be released on September 18, and the collaborator is both a surprise and someone who makes total sense: Austrian guitarist and sound artist Christian Fennesz."
Read the full story and listen to a track from the album at factmag.com
Click here
for the Fennesz news archive.